Boost engagement
Let's face it, some of your members are always thinking about climbing. Give them what they want with session tracking and updates from your facility.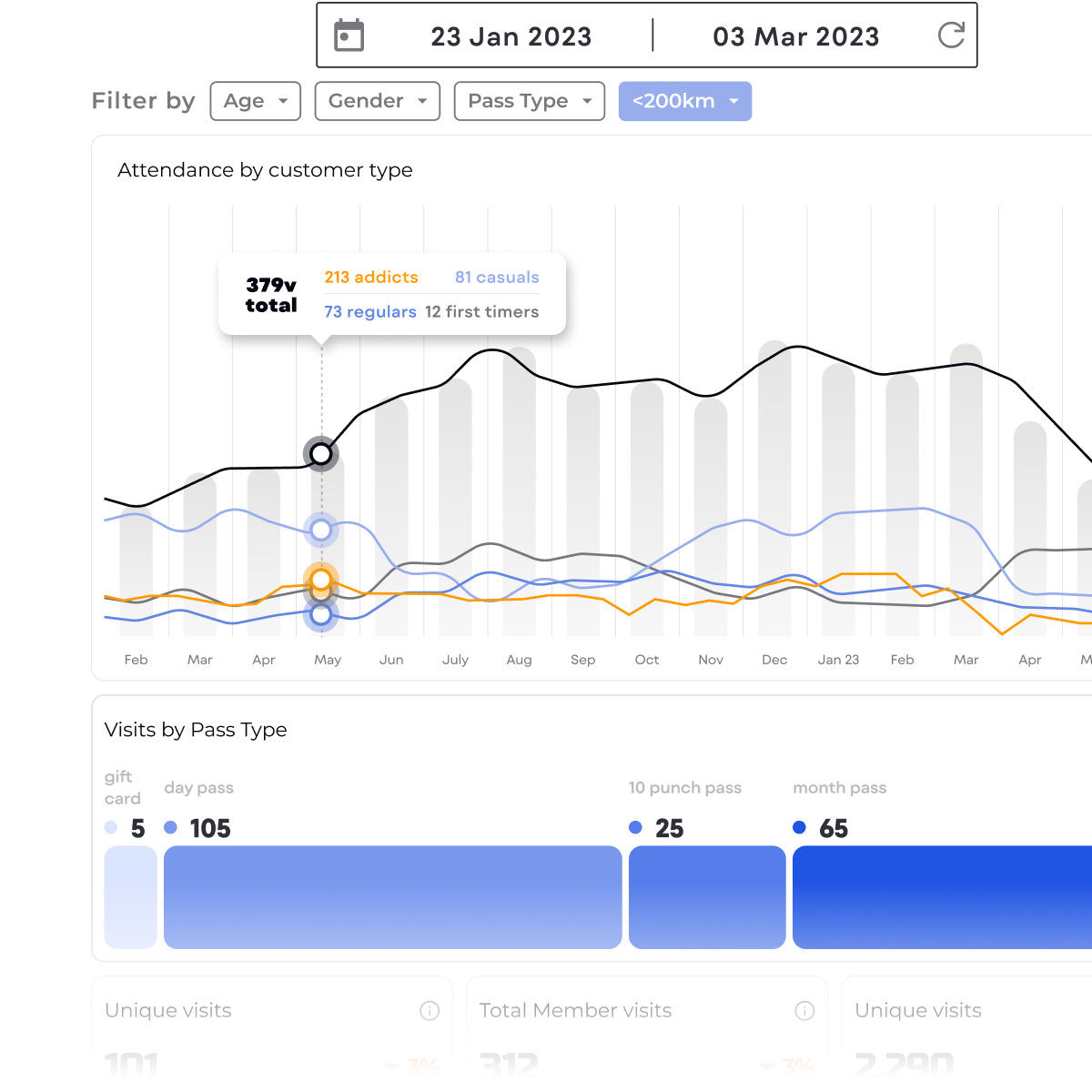 Book events, renew passes, and update billing info
Save time for your staff by allowing your clients to update their own billing info straight from the BETA app.
Let them see upcoming events and book their spaces, renew their pass, or buy a day pass for a friend. They can even generate QR codes to skip the line at check-in.
Build the routine
Inside your gym
Climbers can track their sessions and performance by logging climbs and attempts. They'll see summaries of their max and average grade over time, as well as session duration and frequency. Help them catch the climbing bug by offering them data with which to analyze their progression.
Run competitions and series directly from the Climbers' app, taking the admin work away from your team so they can engage with clients instead.
And at home
Send notifications of new sets or projects coming down soon. Turn a lazy day into a spontaneous trip to the gym to tick that pink one in the corner before it's gone.
Snippets, feedback, and more
The BETA app isn't just a way for climbers to stay up to date. They can also play an active role in your gym by adding BETA snippets to share their methods with other climbers, or by leaving feedback and reviews to help your routesetters tailor the set to the people who will actually climb it.
Get BETA