Smarter Waivers
Our user-centric approach ensures hassle-free intake document completion, with advanced form validation to ensure that the data provided is accurate and error-free.
Plus, BETA does not only collect data – we turn it into useable insights.
Hassle-free document completion
Data validation
Data validation is crucial to ensure accurate and reliable information from your visitors & participation documents. BETA lets you set an expected number of adults and minors on each form, and displays an error if the birthdates do not fit.
Prefilled waivers and faster checkins
Speed up your check-in with Prefilled Waivers! Forget about entering your info at every gym — our universal climber profile keeps it consistent.
Emailed document requests
Member just turned 18? A long-time climber is going to start bringing groups into your facility? Send them an email with a custom link to their pre-filled document to save you both time.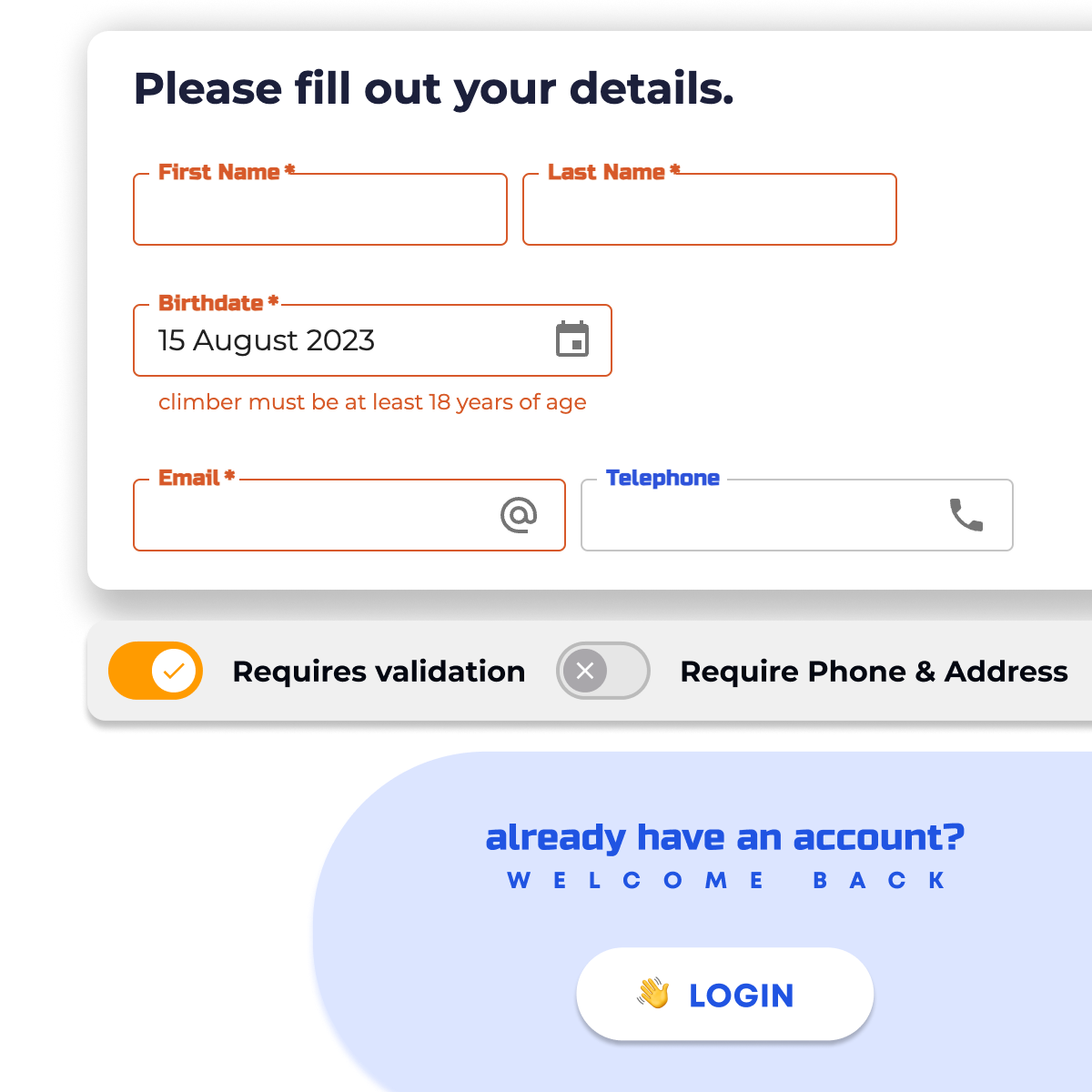 Migrating waivers from your existing system?
We've got your back. Don't lose any of your data or profiles.
Our onboarding team and diligent bots will store all your waivers on our cloud-based, secure servers for quick and easy access. Drop us a message, let's turn that old local server off.
Understand your climbing community
Turn data into insights
Don't let your visitor data collect digital dust. BETA transforms information into insights. Our cutting-edge approach allows you to gain a deeper understanding of your climbing community, preferences, and trends, empowering your business & marketing teams to make informed decisions that drive growth.
Super powered marketing
Waivers aren't just part of sign up; they're an opportunity. Leveraging the data collected through your sign up process, you can fine-tune your services, create personalized experiences, boost customer satisfaction, and super power your marketing strategy.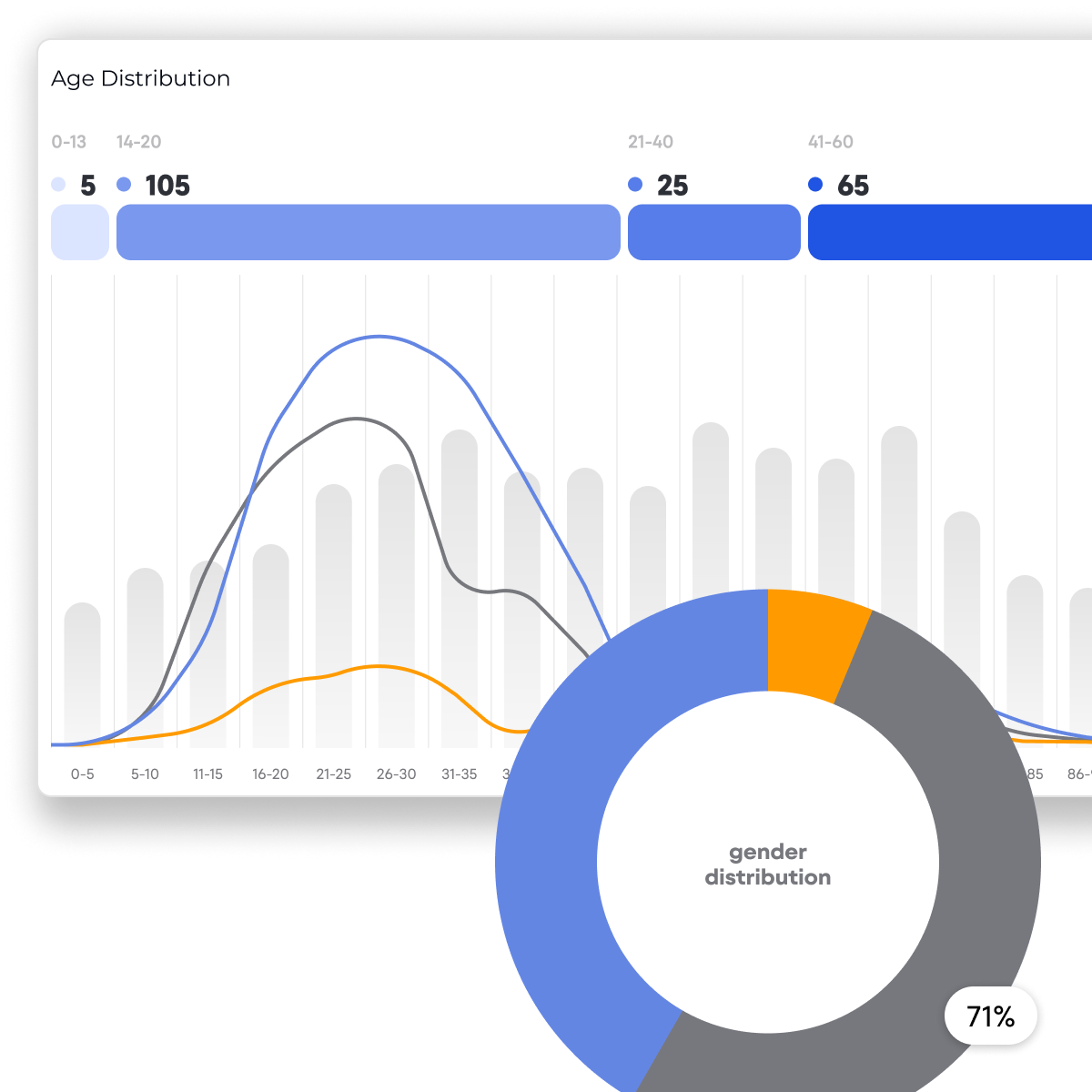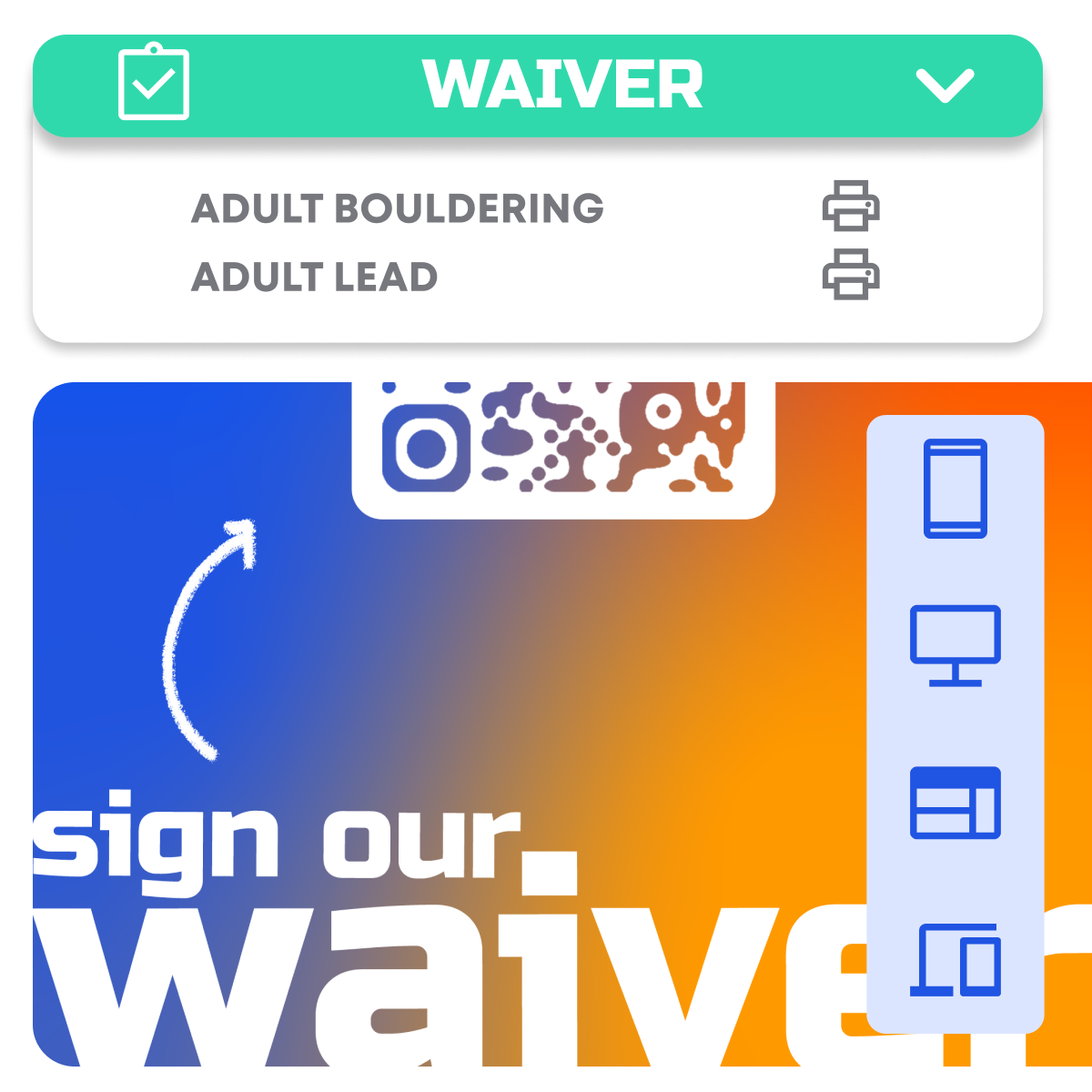 Offer ultimate flexibility with BETA's sign-up process
Whether at the gym, on a mobile device, on a tablet, from your website, or using our BETA app, the waiver process is seamless. Climber records are matched to existing accounts or accounts are created from the info in the form.

Documents are auto-accepted once all the input and validation criteria have been met. BETA is all about keeping things flowing seamlessly to ensure your focus remains on what matters – your climbing gym!