Integrated Payments
Collect physical or online payments.
BETA integrates directly with multiple payment providers around the world.
Reducing the barriers to making a purchase is very important in customer conversion. Ensure there are no pain points for potential & existing clients with BETA.
A modern online checkout experience
Add multiple events to cart, and check out - simple
Let your guests check out through a few clicks, add single or multiple events to cart and proceed to a single checkout. No login required, less clicking and sales is connected to the visitor profile.
Selling Passes, Events, Gift Cards? BETA's booking experience offers mobile optimisation, a powerful cart experience, and integrated payments. BETA even remembers what was in their cart when they come back to your website.
Embed our widgets on your website to keep your visitors on your page.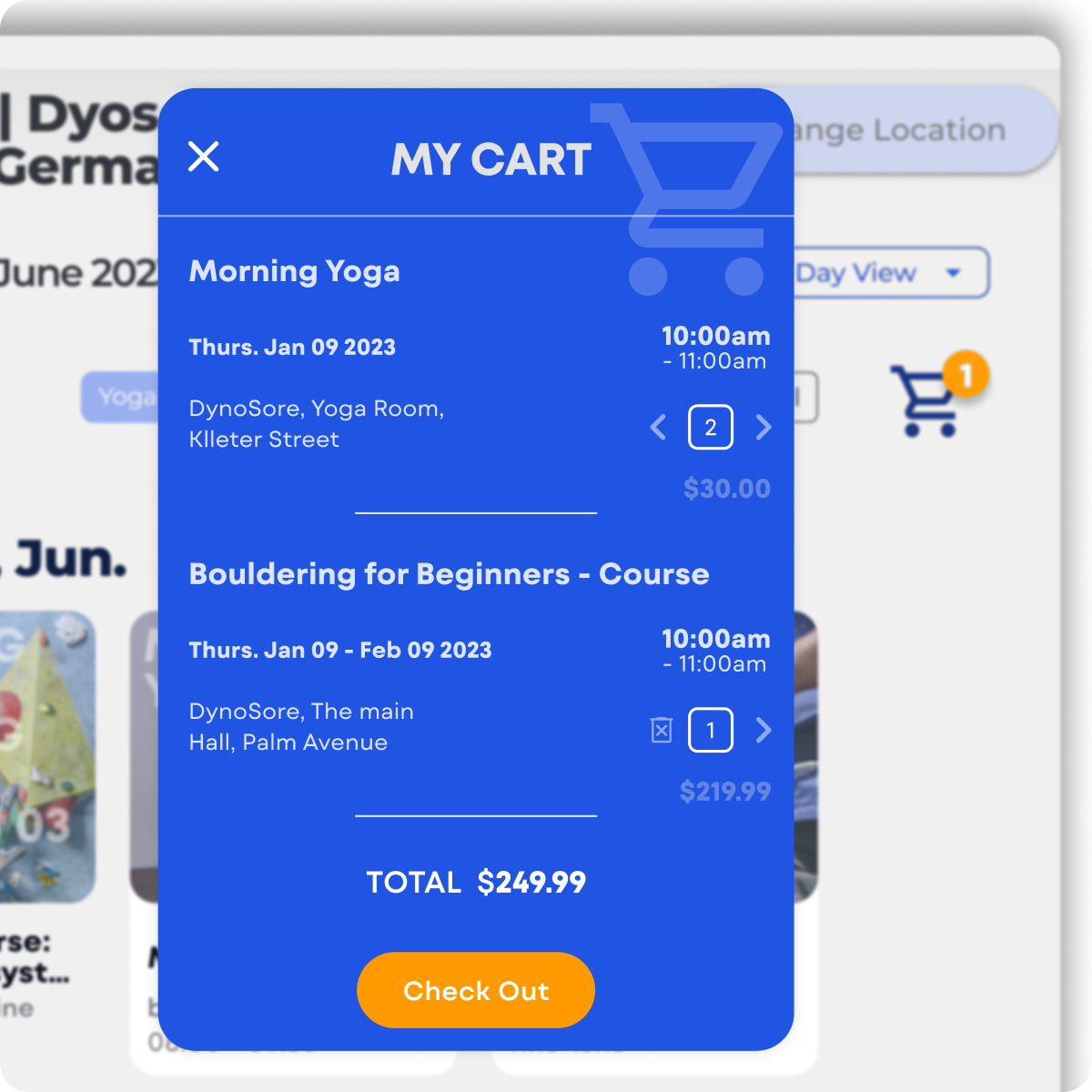 Pick your payment provider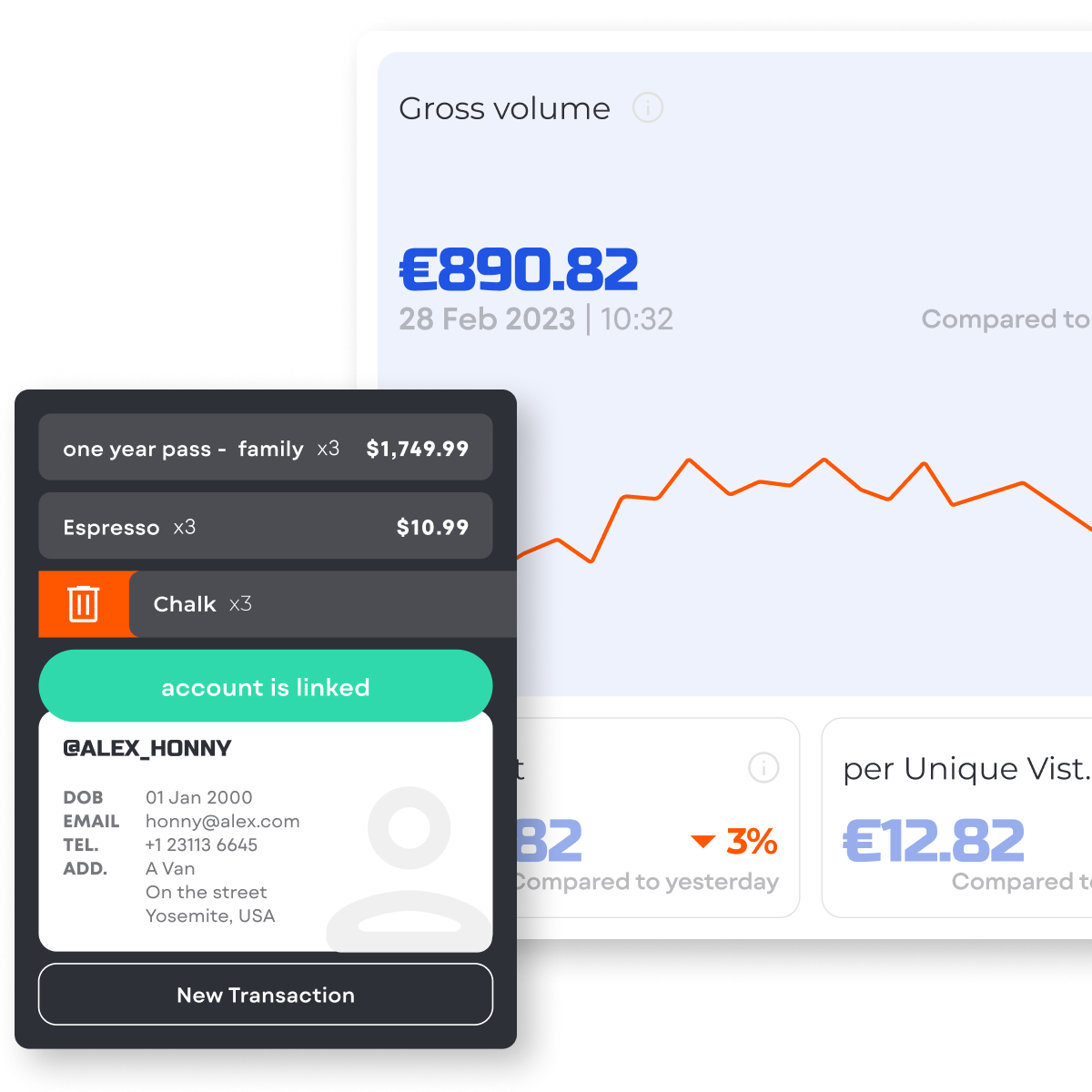 BETA integrates with many modern payment providers
Through these direct integrations, your customers can pay with card, Apple pay, Google pay, autobill, cash, direct debit, vouchers, bank transfer and many others!
Allow customers to manage their own billing info and payment methods with portal links generated through the BETA app or hosted on your website.
Our current integrations include Stripe, GoCardless, Sumup, Square, and Clover.
Or mark external transactions
Have a great rate with your bank? No problem. Mark external card reader and cash payments in the BETA point of sale to record payments of any type.
Everything is connected, instantly
payment integrations
auto-billing
reconciliation and refunds
web purchases
online purchases
in-app purchases
sales, transactions, and payments exports
custom payment method integrations
customer portal links
Migrating from existing software?


Great! Our migration team will transfer your members payment history, and payment details - providing a seamless experience without interruption for your members.
Get BETA