Booking Calendar
Share your schedule for the week or let clients book their spaces in events and courses directly from your website.
Keep prospective clients on your website with embedded booking widgets
Easy booking
Let your visitors see your upcoming events and enroll themselves with ease. The booking widget embeds directly into your website to offer user-friendly and customizable booking experiences.
Gather information before the event
Climbers can sign a participant form, share their skill level, and more directly in the checkout process. You can customize the form to fit each and every event.
Optimized for mobile & desktop
We know people are busy these days, so we made the signup process quick and easy no matter the platform.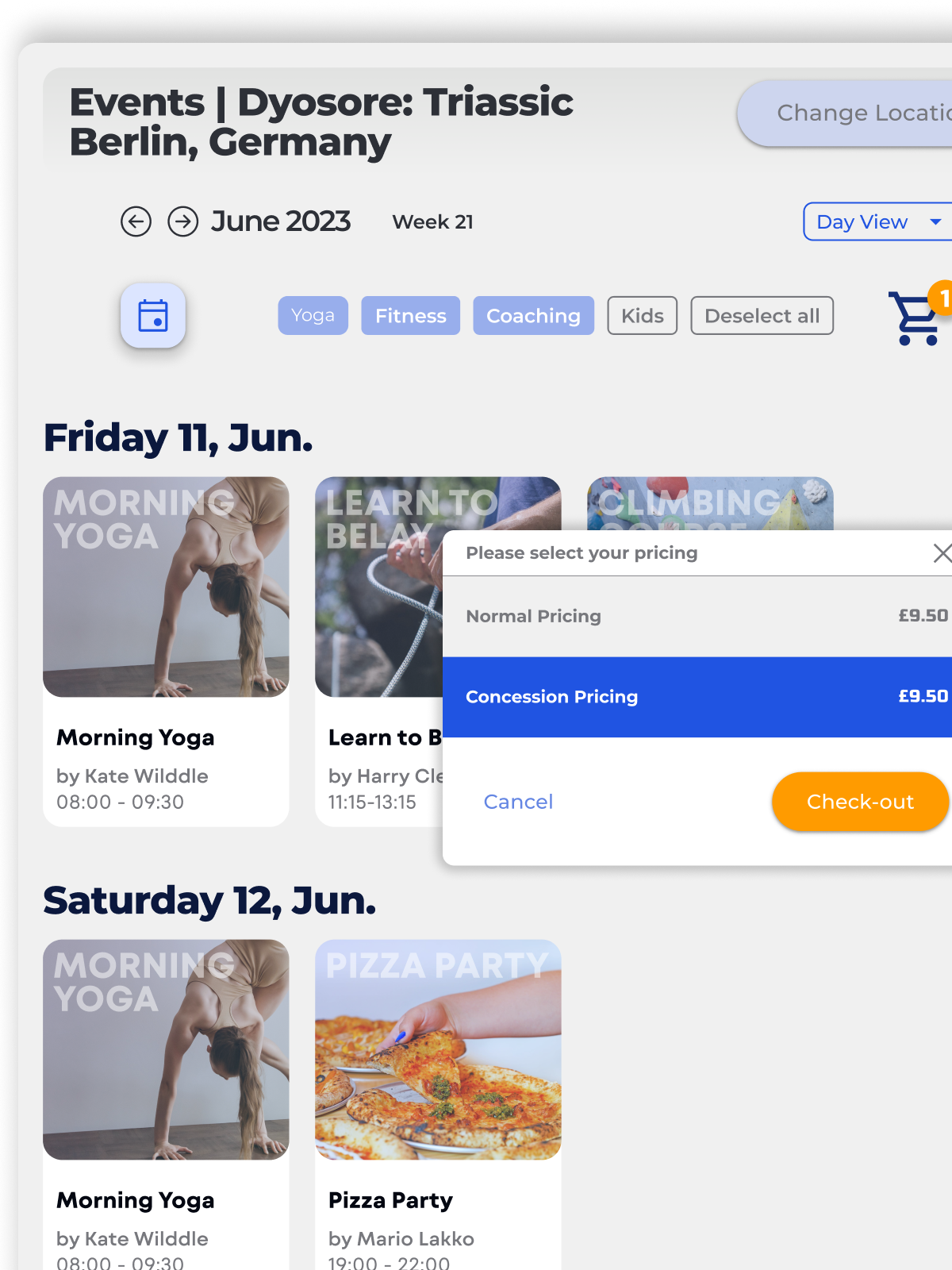 We could all use a reminder
BETA sends out automatic email reminders, reducing no-shows and rebooking admin work.
The BETA bot handles auto-cancellation, notifying attendees if an event is cancelled based on your minimum attendance criteria.
Power your gym
Custom booking pages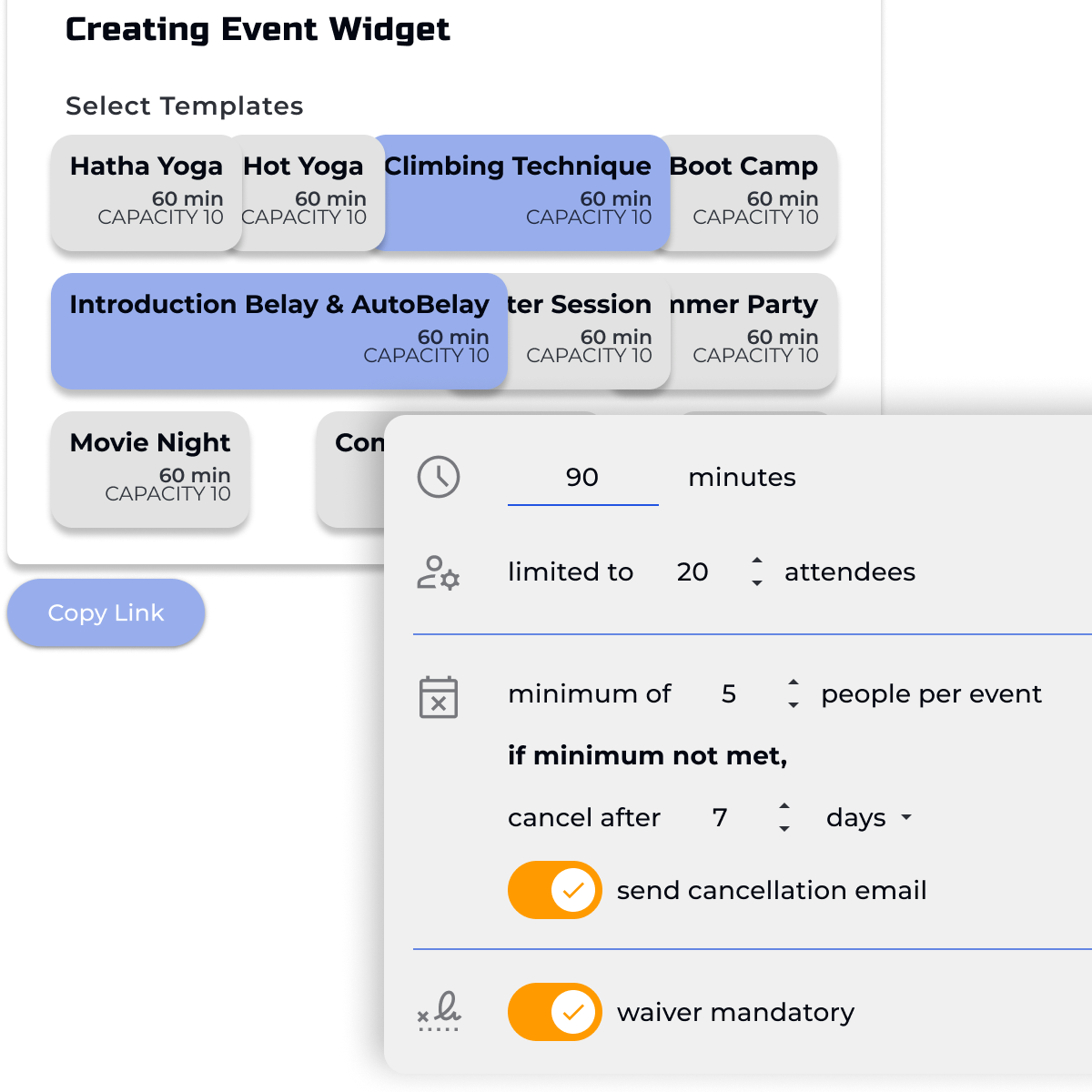 Quickly configure widget links
You choose which templates or event instances to show on your calendar. Want a potential customer to only be able to book certain events? Send out a custom link with focused events, or use event tags to allow climbers to narrow down your offering to events best-suited for them.
Auto-cancel events
Do you need a minimum number of attendees to make your events worthwhile? Set up auto-cancellation on each event template. BETA will send an email to your attendees and scheduled staff if the quota hasn't been reached by your set number of days before the event.