Your Routes
A data-driven approach allows you to make informed decisions about route rotation and optimize climbing variety.
A setter's best friend
Communicate and manage
As a head routesetter you need to communicate with your team, using climbing grades and the RIC scale for clarity and consistency. Keep your setting team aligned in the convenient routesetting hub.
Hold inventory & maintenence schedules
Get a grip on the holds your routesetters can use to work their magic and keep an eye on maintenance schedules with ease. Stay ahead by scheduling and managing routine maintenance, ensuring safety and happy climbers all around.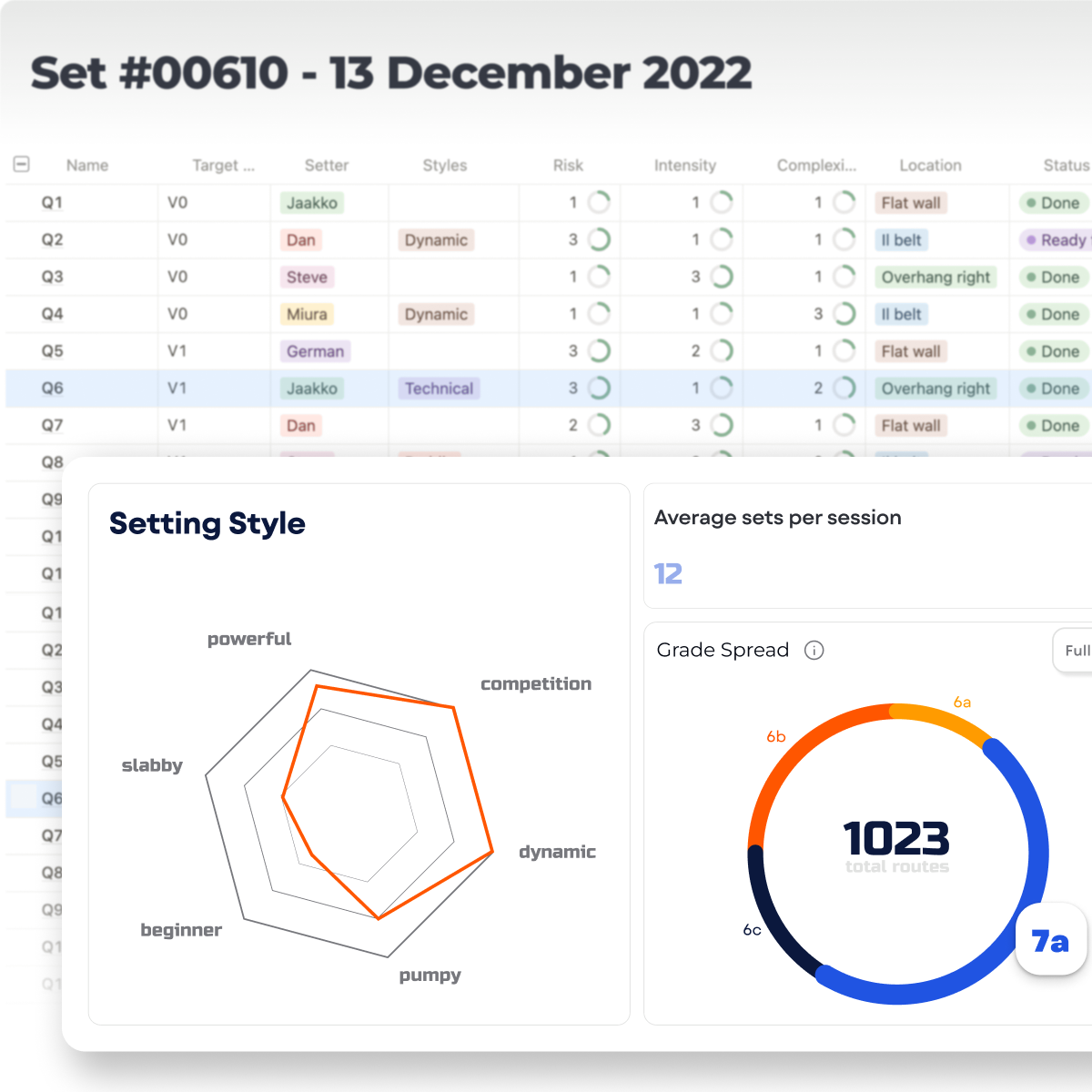 Routesetting is at the heart of your climbing gym
BETA supports routesetters
We know routesetters have a tough enough job as it is, so we designed our setting interface to be as simple as possible.
Use the BETA app to quickly add your set and glean insights and feedback from climbers. Wondering about your grade distribution, popular climbs, high-traffic wall sections, or best-rated holds? BETA insights for routesetters answer all these questions and more. It doesn't just enhance the climbers' experience, but also unveils valuable trends across your entire gym.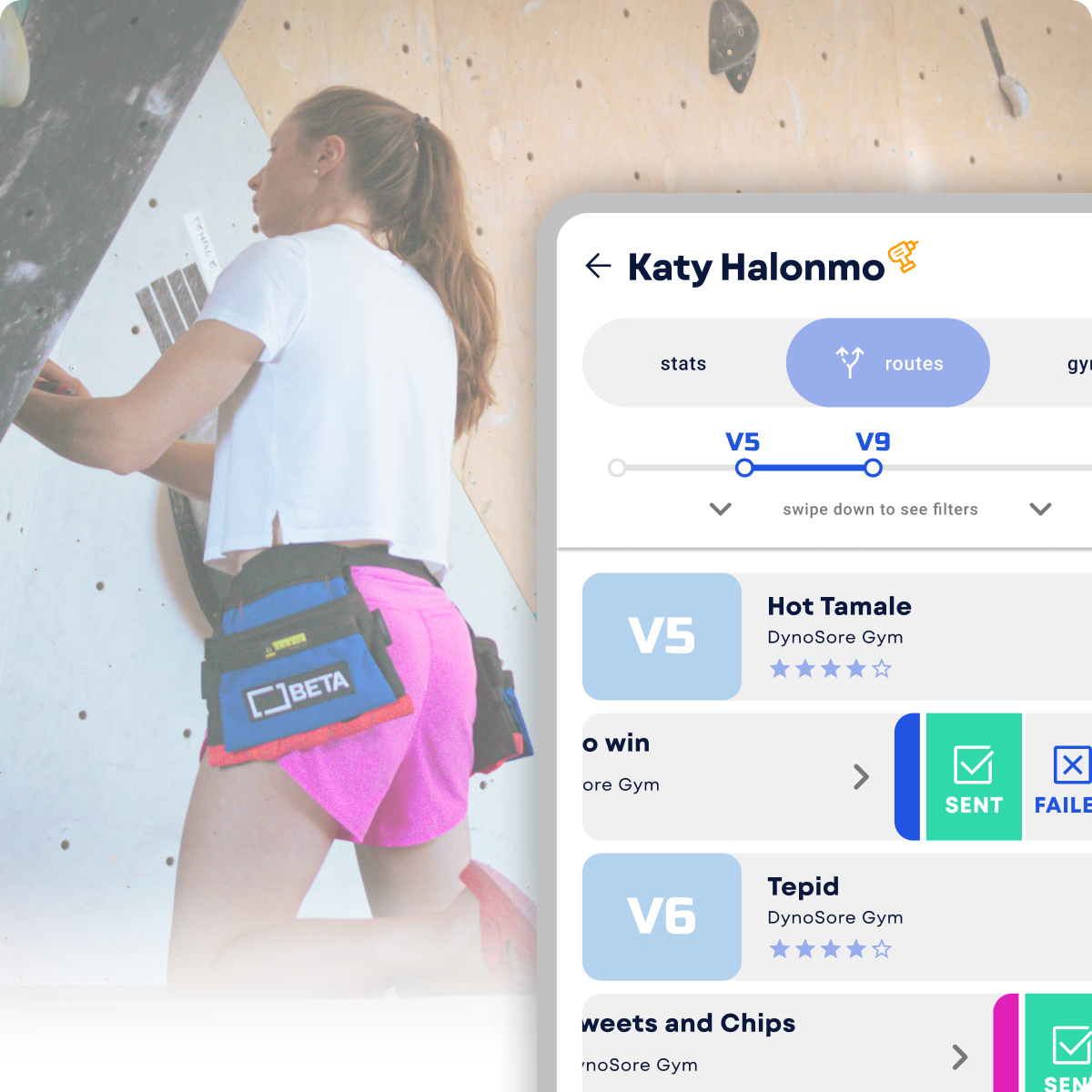 BETA ✖ routesetters
Each feature is meticulously crafted in collaboration with a global community of routesetters, ensuring they meet their unique needs and amplify their hard work and dedication.
Next time you see your routesetters, give them a fist bump, or better yet, use the BETA app to leave a 5-star review for their new set. Your appreciation fuels their passion!
get BETA