Competitions
Whether a friendly summer series or the National Championships, BETA can run your next comp.
Track attempts, sends, and zones
Live leaderboards
See live scoring as leaderboards update immediately to show the latest attempts.
Simple attempt tracking
Log attempts with the same interface your climbers use to track their sessions.
Any format
Offer honor system judging or keep it locked down for judges only. Rank climbers by the IFSC Boulder Finals scoring system, 1000 points system, or a custom format.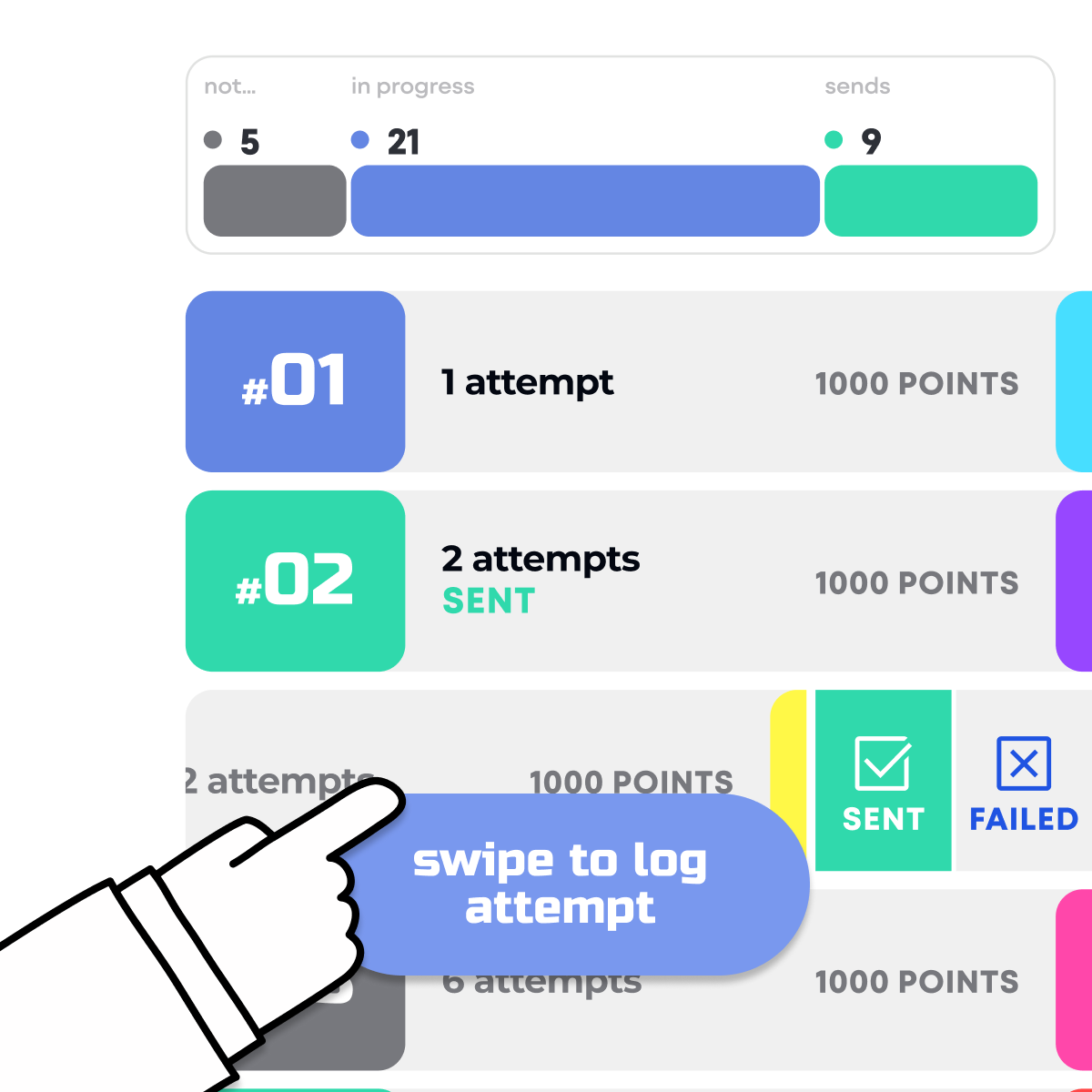 host comps across facilities & locations
multiple point systems
unlimited categories and rounds


live leaderboard
judge view and editing
timed round windows


Built directly into the app
Run your competitions directly in the app. Host qualifiers, finals or multi-day competitions
With BETA you can keep a record of registrants. Climbers can track attempts and sends with a swipe.
get BETA